I love textures of all kinds. Each different wood has it's own texture, and I work with the texture in many ways: carving, turning, burning, adding metals and more to make my work come alive. You can usually find me at my workshop in Beer Sheva.
Direct sales eliminating the middle man ensuring the lowest prices for you.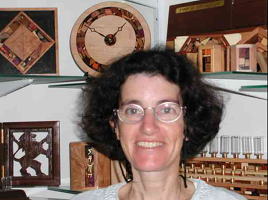 I am good at listening to your needs and am always available by telephone or email. We will email or telephone back and forth until every question is answered, every little detail is ironed out, and our visions match. It is important to me that you fall in love with the final product.